Chapter Text
Hyungwon
you're going to be late, you know
changkyun
chankgyun seriously I don't give enough of a shit to keep texting
omfg CHANGKYUN
C
H
A
N
G
K
Y
U
N
oh fuck it be late see if I care
Changkyun
shhh i'm sleeping
Hyungwon
Exactly, you're going to be late
get the fuck up
Changkyun
why u vibratin im gonn turn u off
Hyungwon
oh dear god
I give up
Changkyun
I hold u I love u why you play me like this
Hyungwon
WTF
oh my god
Changkyun I'm not your damn pillow
Changkyun
ye I know ur the devil
ugh fine I'm up class is only at like 10 tho chiiiiill
Hyungwon
it's half past nine
Changkyun
…
fuck
---
All the buildings looked alike. All the fucking buildings looked alike. How on earth was he going to find his English Lit class when all the buildings looked alike. Sure, he could ask someone but he could also, like, not that obviously be such a first year. He had his pride. Maybe not enough to admit that he should probably have attended orientation, but still.
Glancing at his watch, he realised he was already five minutes late and after sucking in a tiny, panicked little breath, he ran his eyes wildly across the buildings in front of him again.
There. It said West Block in big fat black letters across the front and Changkyun sprinted towards the entrance, mentally cursing the fact that his class was on the third floor (it was, right?) and that exercise ranked very, very low on his list of priorities.                        
By the time he made it to the third floor--his lungs having gone straight to hell--it was two minutes later and Changkyun was pretty sure he was going to die. Nevertheless, he slid into the classroom just as the lecturer approached the door, obviously intending to close it. Shooting what he intended to be an apologetic smile, but Changkyun was pretty certain was really a pained grimace at the lecturer, he slid into the first available seat, searching through his backpack for his book.
At least he had made it to class on time. At least he wasn't missing his first class on the first day. Because that would've been just awkw--

"Good morning, and welcome to Programming and Problem Solving, part one," the lecturer began.

Changkyun froze, his prescribed anthology of Shakespeare's Sonnets readily at hand, eyes wide, and voiced a small, extremely heartfelt, "Fuck."
The boy next to him looked at Changkyun with ill-disguised irritation at being a disruption. That is, until he glimpsed the book held in Changkyun's slack hands. The boy looked at the flowery, dated cover of Changkyun's book, took in the sweat on his forehead, the absolutely miserable expression on his features and let out an abrupt snort of laughter that he tried, a bit unsuccessfully in Changkyun's completely unbiased opinion, to hide with a fit of coughing.
"Is something funny to you about the WriteLine method Mr...?"
The boy immediately sat up straight, face still a bit pink, shaking his head. "No, sir. Sorry, sir. Er, Yoo, sir."
"Good," the lecturer said with a raised brow. "I trust there won't be any more disruptions in this class or I will lose my shit. Is that alright with you, Mr Yoo?"
The boy nodded adamantly, before the lecturer continued talking in Computer Nerd Language that just...
Changkyun, meanwhile, put his book back in his backpack, took out a pencil case, his notebook, and simply hoped the lecturer wouldn't notice him.
Ten minutes into whatever Hell Class he'd accidentally walked into, Changkyun could actually feel himself mentally ascend the extreme panic and agitation at missing his first class and enter the serene, soothing state of nihilism he had last experienced with his final exams.
Changkyun looked longingly at the door. Near… far…
He was stuck now. At least until the end of class. Because god knows he did not have enough belief in his own ability not to make some inane comment if he tried to leave the class beforehand and thereby embarrassing himself for all eternity.
The exam pad jabbing into Changkyun's side snapped him out of his thoughts, and he looked up to see the boy next to him studiously taking notes with his one hand and seemingly paying complete attention to the lecturer while his other hand pushed the exam pad into Changkyun's side even more persistently.
Changkyun frowned at the note, giving the boy a look that clearly read 'no shit, Sherlock', but of course, he was looking at the lecturer and not him and it wasn't like Changkyun had anything else to do, so he wrote back;
Changkyun paused, before smiling to himself. Might as well have fun, right?
Changkyun jabbed the exam pad right back into the boy's side, taking a vindictive pleasure in the way the boy gasped and squirmed away from him. The boy still didn't look at him though, merely frowned and took the offending notepad from Changkyun.
Changkyun stared at the boy, waiting to see what he would do. It's not like he had anything else to do. Besides, the boy wasn't too bad to look at, if he was honest. He had a small pointy nose, full cheeks and light pink hair. He was pouting and it seemed almost unconscious, and Changkyun idly wondered if it was a habit of his.
He didn't know what the lecturer was talking about anyway, so he might as well try to make this awful moment into something he could at least look back at later as something other than: 'that one time I walked into a class that was obviously not English Lit and didn't notice until the lecturer started talking but I'd already whipped out my Willy Shakespeare.'
The boy, as he looked up to follow along to the piece of code the lecturer was demonstrating on the screen, caught Changkyun staring at him, and his ears turned red at a truly impressive rate as he frowned slightly and looked away, before grabbing the exam pad and scribbling something down quickly before forcefully shoving it at Changkyun.
Changkyun hid his grin behind his hand. Who was this guy? Jeez.

Changkyun tried not to laugh when Kihyun silently spluttered, ears turning even redder.


Changkyun watched him for a minute, as he furiously took notes, refusing to even acknowledge his existence though he could hardly ignore it. It was adorable. He smiled, wrote, and innocently slid the exam pad over again.
Kihyun's eyes widened almost comically before shoving the exam pad into his bag and resolutely staring at the lecturer for the rest of the lecture. Changkyun did notice, however, that his ears remained a blazing, fire-engine red and that he didn't take another note for the whole rest of the class.
---
Hyungwon
I wake you up
Out of the goodness of my heart
And then you
You absolute shit
Decide to not show up anyway
Changkyun
I know Internets now
You could say I was on router class
Hyungwon
Speak human, please
Changkyun
Aaaaaaaand got lost and may have sat through an entire programming class
Fascinating, truly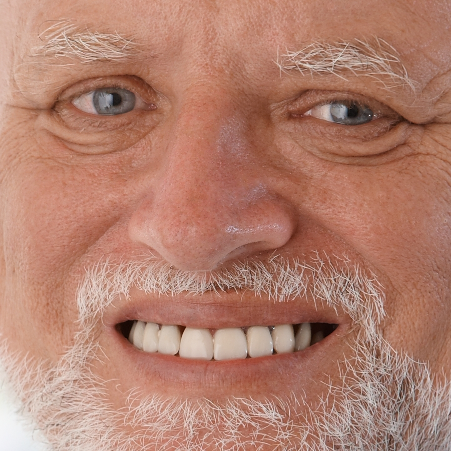 Hyungwon
You're a literal human  disaster and I give you a literal week before you crash and burn
Changkyun
Love you too, hyung
ON THE PLUS SIDE
I met a rude boy
Hyungwon
how is that a plus side
Changkyun
His ears turned red
He got insulted when I called the nonsense they were doing html
Did you know it isn't really coding?
I've got some very disappointing news for our resident 'hacker' Minhyuk
He was so proud
He made a website, remember? It sparkled
So many pictures of various puppies
Are you ignoring me
Hey. Hyungwon.
Hey you look really ugly today
Hyungwon pls
I'm sitting alone outside if I'm not texting someone I'll look like a weirdo
Feel free to say I'm already a weirdo
Hyungwon pls
Hyungwon
I told Minhyuk
He cried
You have a lot of chocolate to buy
Changkyun
You turn my friends against me
And my limited budget
You monster
Hyungwon
lol
Changkyun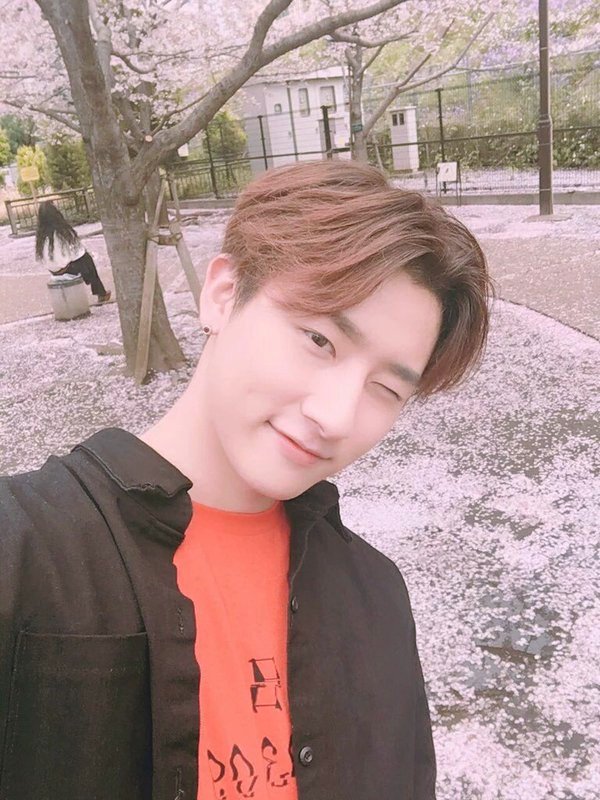 Where the fuck am I
Hyungwon
Repeat after me:
This is why I should've attended orientation
Changkyun
No orientation, we get lost like men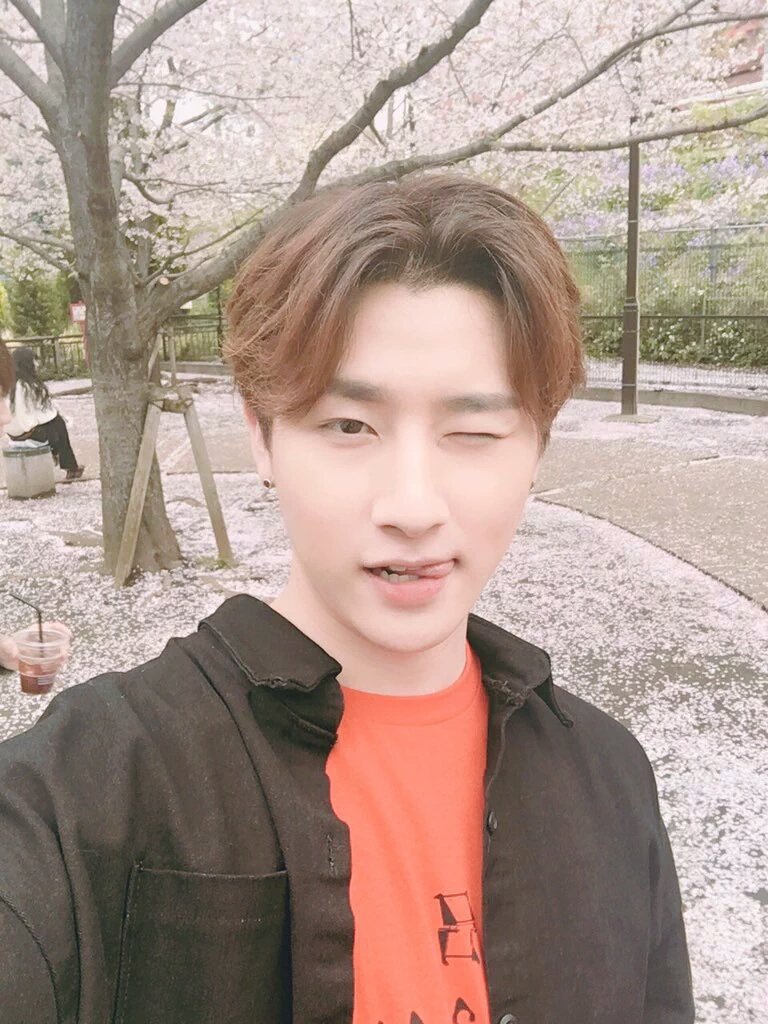 Hyungwon
Follow the sound of exasperation and mild disgust
You'll find me
Changkyun
you just can't handle my selfie game
Do you think I would be allowed to just like, sit in the class
To stare at the pretty rude boy
Do you?
Hyung?
Hyungwon
Do you mean by, like, law
Or socially
Cos both is no
Changkyun
Why do you hate love, hyung
Hyungwon
Why are you a literal disaster whoops guess we'll never know
Changkyun
At least I'm human
with a beATING HEART
Hyungwon
You think you're insulting me but you're really not
Changkyun
Hyungwon
I think I can see your head
Follow the sighs
Changkyun
Don't need to, you're like a beanpole that beckons
In a sea of people, there was He
Majestic. Oddly Pepe-like.
Glaring?
Yeah, glaring.
Hyungwon
You are about quarter my size
I can squish you with my thumb
Changkyun
A stiff wind would snap you like a twig, hyung, come on
Hyungwon
And I would look fabulous while breaking and the people would mourn
You, on the other hand
I'd be surprised if your dog noticed you were gone
Changkyun
I love our friendship
Such support
Such mutual respect and love
#goals
(look hyung I'm coding already)
Hyungwon
Stop sending me horrible memes and I might not eat this cheeseburger I bought for you
(no you're not)
Changkyun
I agree to that as long as you know we're both probably #lying
Hyungwon
Naturally
---
"There's about a half of this cheeseburger left, I'm actually impressed," Changkyun said, turning the food item over in his hand before taking a large bite.
"I restrained myself," Hyungwon deadpanned, looking at bit mournfully at the cheeseburger. Changkyun was about eighty percent sure he was bemoaning the fact he didn't eat faster.
"So gooood," Changkyun moaned obscenely around the food in his mouth (like an uncultured, manner-less animal) lying back on the grass like it was a king sized bed.
Hyungwon, mid exaggerated eye-roll, spotted a familiar face. Familiar, but uncharacteristically red. He frowned, amused as the photographer he'd become acquainted with not too long ago, choked on thin air after being exposed to Changkyun's lewd food appreciation.
Hyungwon laughed, because seriously? Changkyun? His dongsaeng? Really?
"Don't laugh at me when I'm being sexy!" Changkyun whined with a pout, pushing himself up on his elbows.
Hyungwon, then, proceeded to laugh even louder, because Kihyun had literally run away. He'd read the situation, and noped the fuck out. What the hell? Kihyun didn't seem like the type of guy to be so easily embarrassed by some kid moaning about food. And, really, Changkyun was more of a ridiculous sight than an attractive one in Hyungwon's quite literally professional opinion.
"I'm glad you're so amused at my display of wantonness. Next time I won't waste it on someone as unappreciative of it. I'll find a willing and appropriately appreciative audience who--"
"Do you even know how to spell 'unappreciative'," Hyunwon snorted, still recovering from the sight of seeing the normally unflappable photographer literally run away.
"I'm a language major, you frog. I know how to use a dictionary."
"I'm a turtle, excuse you very much."
"Because you're so slow?" Changkyun grinned.
"For your information turtles are incredibly intelligent animals," Hyungwon huffed, crossing his arms. "Now hurry up and finish that burger or you're going to miss your second class as well."
"Will you show me where it is?" Changkyun asked, laying the sweetness on thick, before taking a large bite of the burger.
"Now why would I do that? Don't you want the riveting experience of walking into a programming class again? You might be able to teach Minhyuk how to actually code then."
"Oh god," Changkyun groaned, already imagining the crushed face of the literal sunshine that is Minhyuk. "Don't give him ideas."
Hyungwon only grinned and started walking off, leaving Changkyun scrambling around to pick up his bag, throw away the wrapper (because he's not a fucking animal) and run after Hyungwon before the fucker disappeared from his sight.
---
Changkyun
BRO
Jooheon
BRO
Changkyun
BRO YOU GOTTA HELP ME BRO
Jooheon
WHATCHA NEED BRO I HAVE TWO FULLY FUNCTIONING KIDNEYS AND ADEQUATE EYESIGHT
Changkyun
I'm so fucking lost, my guy
Hyungwon just left me in a field
Jooheon
He drove you twenty miles outside of campus and left you in a field?
Changkyun
Well no I guess there's like buildings and shit
Listen I already monumentally screwed up once today you gotta help me out
Jooheon
I GOTCHA M'DUDE
What do you see??
Changkyun
Big building. Statue thingy. Pigeons???
Jooheon
Cool I'm on my way
Changkyun
Shit you really got something from that
Colour me fucking impressed
Jooheon
I speak Daniel
Changkyun
DAAAAMN
Jooheon
DAAAAAMN DANIEL
Changkyun
For realsies I'm gonna be fucking late
Hurry your ass up
Jooheon
Im runni ng
Changkyun
My hero
My man
The one who went to orientation
Jooheon
Only an idiot wouldn't go to orientation dude c'mon
Changkyun
I take back everything I said
Jooheon
Not running anymore fu
Changkyun
I'm sorry plz save me
You're right I'm so dumb
M'dude I was in a programming class this morning
I'm so dumb
Jooheon
Stop grovelling and run after me
Changkyun
Shit ok