Actions
Work Header
Rating:

Categories:

Fandom:

Relationships:

Characters:

Additional Tags:

Language:

English

Stats:

Published:

2019-03-19

Updated:

2019-05-03

Words:

413

Chapters:

5/?

Comments:

8

Kudos:

49

Bookmarks:

Hits:

1693
Then reaching for the stars at night as our lives had just begun...
Chapter 5: Christopher Pike/Number One: Holy
Summary:
I couldn't resist making a fanart of Astronodingoff's wonderful fic "Holy". It's a seriously great piece, if you're not too touchy when it comes to religious references, do yourself and your sub Pike tendencies a favor and just go read it!
Chapter Text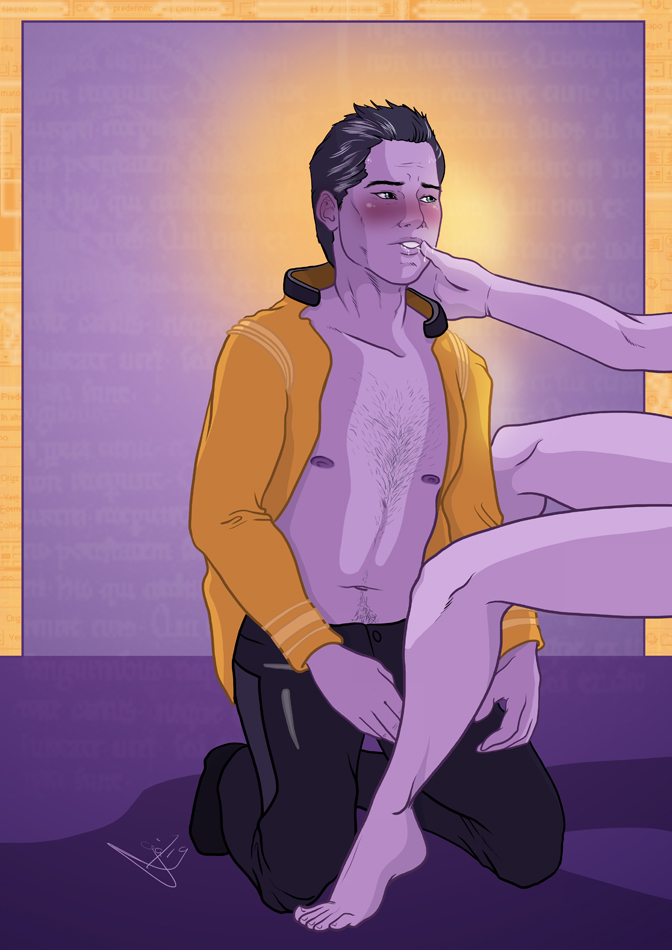 Actions
yaboiCelsius, Schrodingers_Vibes, undernightlight, pepperz, constantlyinflux, CosmicJicama, yellowbound, SongBirdie, sashathephoenix, tricksterhera, Cybelia, ComeChaos, HDSena, CamiWriter86000, LJ_Pynn, JessieMay, Jades, PlainAndSimpleNinja, imachar, itwasadarkandstormynight, Ruika, skyearth85, MyCatsAreMyLife, Jadzia_Bear, Beammeupbroadway, prin_zyth, and glitterblack as well as 22 guests left kudos on this work!