Chapter Text
When the teacher ended the lesson with a couple of final words, Jimin quickly got up, grabbing his bag and throwing it over his shoulder before leaving the room. He was hungry and there were only five minutes of break before he had to be at his next course.
He grabbed his phone from his pocket before jogging down the hallway at a pretty high speed to make it to the cafeteria. His phone told him that he had another four minutes to go. Maybe he'd be there in time without ending up late for his next lesson. Just when he was looking back up from his phone, there was a guy in front of him blocking his path by walking into the opposite direction and Jimin collided with him, his phone being thrown out of his hand and skidding along the floor.
Jimin, thrown off balance, caught himself before looking back up at the guy who seemed just as startled as he was. Unlike him, Jimin was quick to gather himself again.
"What the fuck dude? Don't you have eyes?!" Jimin yelled angrily, the guy instantly flinching and cowering away, while students stopped to watch.
They knew Jimin. Even when nothing was happening they sometimes just stopped and watched but now of course they had every reason to. After all, maybe something interesting was about to go down. Some of them sent sympathetic glances the other guy's way. Once again, most of them knew Jimin and, those who did, tried their hardest to stay the fuck away. Watching, yeah, maybe, but none of them were too into the thought of playing with fire.
"Sorry." The guy was wringing his hands, making himself look as small as he possibly could. Jimin could tell by his posture, by the way he reacted. He knew him as well. He knew about Jimin's temper. Probably had heard a bunch of rumors, just like everyone else.
Crossing his arms Jimin leaned back, looking just as angry as before. God, he hated this.
"What, sorry? Is a 'sorry' from your weak ass gonna repair my phone if it's cracked? What about my shoulder? Do you have the money to pay for a doctor's appointment?" Jimin mocked, and the guy shrunk even further. He wasn't acting, he actually was pretty fucking pissed...not really at the guy, though.
Jimin bit his lip in anger. The thing annoying him the most was the people gathering around, forming a growing crowd. Like they didn't have anything better to do than stare and talk all day long. This was all that their lives were made of, having the most interesting story to tell.
Jimin turned around, now looking directly at some of the people gathered. Almost all of them pretty much ducked away the second they realized he knew they were watching. "Will you all fuck off?! Is this fun?" They quickly scurried away, not wanting to attract attention themselves, and Jimin turned back to the guy. He knew some were still there. He could feel their glances on his back the second he turned away.
Instead of bothering with them, he glared at the guy in front of him, who was hesitantly glancing down at his backpack, probably thinking about whether or not bolting was an option, before going back to staring at Jimin with wide eyes.
"What are you looking at?" Jimin snarled and the guy quickly looked down again. The scene itself probably looked ridiculous. The guy was a bit taller than Jimin, but cowered away from Jimin like a scared animal.
Instead of saying anything else, Jimin grabbed the guy's backpack, quickly going through it before pouring its content onto the hallway floor. He could see the guy flinch in the corner of his eye, hesitantly reaching out his hand before pulling it back, realizing he'd rather have Jimin ruin his backpack than his face. His hands where ever so slightly shaking. Not that Jimin really cared.
Instead, his focus was on the contents of the bag. There was a sandwich wrapped in foil, probably the guy's lunch. He quickly glanced up, giving the guy an almost nice smile. "Well… thanks to you, I'm not getting lunch, so neither are you." He stepped on it, crushing it under the sole of his shoe.
After that, he lifted his shoe to check whether anything had gotten stuck on the sole and grinned when there wasn't any dirt. "Hey, that was well wrapped." He tapped the guy's shoulder in an almost friendly manner while passing him, but not before kicking his backpack a couple of meters.
He grabbed his phone from the floor and, to his relief, it wasn't cracked. He put it back into his pocket, now going straight to his next classroom instead of the cafeteria.
It took him about another hour to remember the conversation he and Yoongi had had about, well… him not being mean… um, yeah, that didn't quite work out.
Jimin
Father
Jimin
I come to you
Jimin
For I have sinned
Jimin
No but seriously
Jimin
I kind of… was an asshole today?
Jimin
I didn't even really think about it
Jimin
That shit comes to me so naturally at this point
Jimin
I was angry because stuff didn't go as I wanted and kind of took my anger out on the guy who was kind of a bit at fault?
Yoongi
I swear
Yoongi
I did not raise you to turn out like this
Yoongi
What did you do?
Jimin
I didn't hurt him or anything
Jimin
Just was tiny bit mean
Yoongi
Jimin ._.
Jimin
He kind of ran into me? Or I ran into him? Wasn't really paying attention to be honest
Jimin
And I dropped my phone
Jimin
Also I was in a hurry because I wanted to get something from the cafeteria
Jimin
And I yelled at him?
Jimin
And threw his stuff to the ground
Jimin
And might have smashed his lunch
Jimin
SORRY >.<
Yoongi
How the fuck even
Yoongi
Like I know you
Yoongi
And I honesty can't imagine you doing this shit
Jimin
It's a habit?
Yoongi
Being an asshole shouldn't be a habit of yours
Jimin
I'm working on it
Jimin
Just
Jimin
People are so fucking disgusting most of the time
Jimin
Like
Jimin
I'm nice to someone
Jimin
And their instant reaction is trying to somehow use me to get money or stuff
Jimin
I'm so fucking done with playing nice
Jimin
At least when I'm being an asshole people don't approach me with bad intentions
Yoongi
Honestly I get that it's frustrating
Yoongi
But you can't just do whatever you want and feel like because you have to uphold a reputation
Yoongi
Also if you're that uncomfortable with being used for money why tell me?
Yoongi
I mean wouldn't you have to worry about me using you for money now that I know too?
Yoongi
You even made that job offer a while ago
Yoongi
Those are the exact things that lead to people using you
Jimin
Idk
Jimin
I kind of trust you at this point
Jimin
You're just nice and deal with all my shit
Jimin
And you never really asked for anything
Jimin
Also you just don't seem like that kind of guy
Yoongi
I'm pretty happy that you seem to have faith in me
Yoongi
Maybe my word doesn't really count as anything but I swear I wouldn't approach anyone because of money or try to use a friend who has money
Yoongi
That's just wrong
Yoongi
If I can't get through life on my own two feet what is the goal?
Jimin
You're the best
Jimin
Seriously
Jimin
I swear I would love to meet you someday
Yoongi
Let's… not be hasty alright?
Yoongi
Like for all I know you could still be a grandpa
Jimin
You know what?
Jimin
This is me
Jimin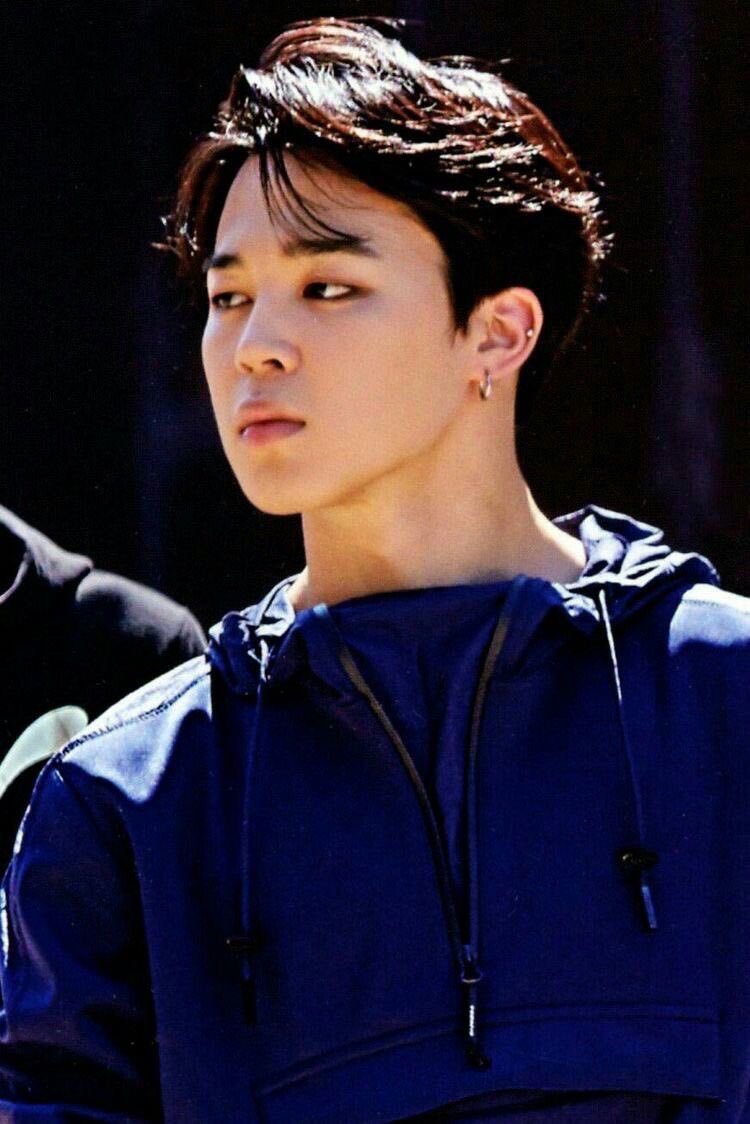 Jimin
There you have it
Jimin
Can't take it back now
Yoongi
Noooo
Yoongi
I said no pictures
Yoongi
I am not taken seriously
Jimin
I do take you seriously but I swear we're like chatting for three months and you still have no idea what I look like
Jimin
It was time
Yoongi
I hate you
Yoongi
Also you actually do look quite mean
Yoongi
And you have the babyface you were talking about
Yoongi
How does that work?
Jimin
Shuuuush
Jimin
I didn't really know what picture to send
Jimin
And I did kind of look good in that picture
Jimin
I didn't even notice when it was taken tbh… So I was kind of caught in my moment of hatred towards humanity
Yoongi
Relatable
Jimin
But just for good measures
Jimin
Here
Jimin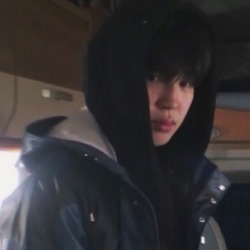 Jimin
Look I can look kinda nice
Jimin
That picture was taken by my only friend btw
Jimin
LOOK I DO HAVE FRIENDS
Yoongi
That's not looking nice. Now you look like you're pouting at the camera
Yoongi
Can you like smile?
Yoongi
Is that physically possible?
Jimin
I'll try

Jimin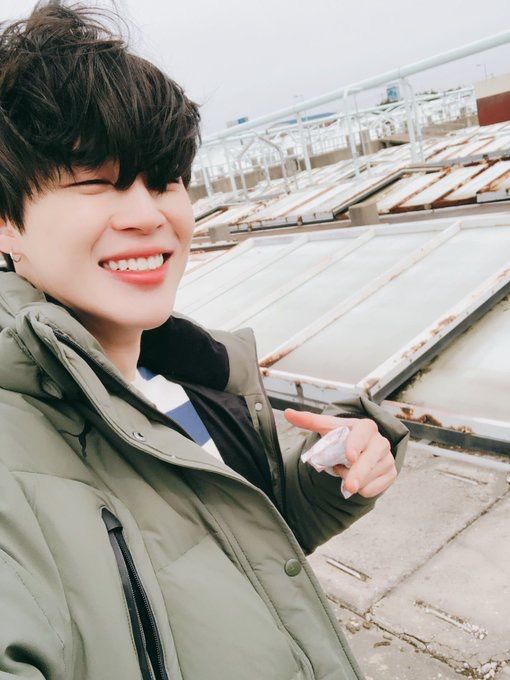 Jimin
Yeah… I tried
Yoongi
You look cute
Jimin
Don't go gay on me
Yoongi
No worries
Yoongi
I'm not into straight guys
Yoongi
That's pretty unhealthy
Yoongi
Especially the mean ones
Jimin
I'm not mean to you pfffff
Yoongi
But you're straight
Jimin
Fair enough
Jimin
Sending you pics was a lot more nerve wrecking than I thought
Jimin
But now that I've done it I'll probably spam you every once in a while
Yoongi
I'm okay with that I think
Yoongi
Just… don't be annoying about it
Jimin
Yaaaaay
Jimin
I'll be careful
Jimin
Now
Jimin
I already know the answer but do you wanna send a picture of yourself? *-*
Yoongi
No
Jimin
RUDE
Jimin
I'm sad
Jimin
I'm gonna go home now and cry some very real tears in the corner of my room
Yoongi
Go ahead drama queen
Yoongi
I'll just make myself comfortable in my bed and read
Jimin
Reading is for losers
Yoongi
The door's right there
Yoongi
You can fuck right off
Jimin
Ily <3
Jimin
I'll actually have to go now tho
Jimin
Gotta study and stuff
Yoongi
Go ahead
Yoongi
No one's stopping you
Yoongi
It's not like I care
Jimin
Meanie ;-;
Jimin put his phone away, grabbed his books and opened them before staring at the page, his head not leaving the conversation. He drew the phone right back out of his pocket.
Jimin
Uhm
Jimin
You're not serious right?
Jimin
Like you do care?
Jimin
Even if it's the tiniest bit?
Yoongi
Sheeesh
Yoongi
Of course I care
Yoongi
Who hurt you?
Jimin
Sorry <3
Yoongi
No but seriously
Yoongi
I actually like you a lot in comparison to most people around me so you're doing good
Jimin
Which number am I on your list of most liked people?
Yoongi
Alright so there's my dad, my mum, my cat, the rats at my place, uhm… Namjoon, ah and then there's you
Jimin
Fuck off
Jimin
Pffff
Yoongi
Nah just counting friends you're my number two
Yoongi
Not that I have a lot of friends
Jimin
Yaaay
Jimin
I'll get to number 1 one day
Jimin
Now I really have to study
Jimin
Later
Yoongi
Later
Yoongi
Good luck