Actions
Work Header
Rating:

Category:

Fandom:

Relationship:

Characters:

Additional Tags:

Language:

English

Stats:

Published:

2020-12-04

Words:

0

Chapters:

1/1

Comments:

71

Kudos:

582

Bookmarks:

Hits:

5815
[ART] Sweet Nothings
Summary:
Soft kisses, whispered endearments, reverent touches, and everything in between.
Notes:
(See the end of the work for notes.)
Work Text: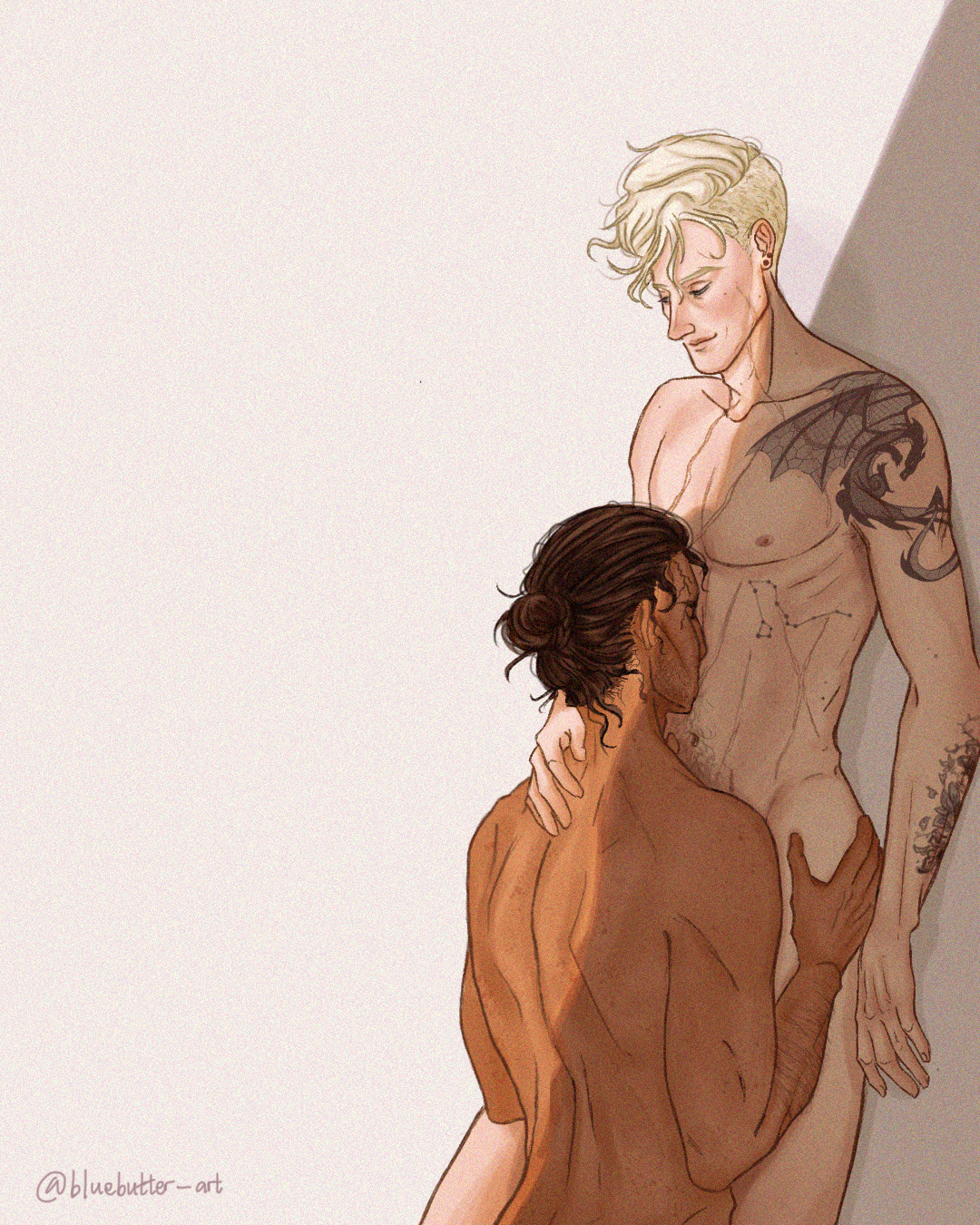 Notes:
Noella, you were one of the first people I made friends with when I joined this community and you made me feel so welcome and safe. You were so patient and kind with me when I first bumbled my way through discord and its confusing features. You never failed to encourage me, made sure I always feel included, and spoil me with all your flailings. I'm so very glad I got to know you, and that I get to call you my (very talented) friend, my hype buddy, my fellow k-pop veteran and more. Happy birthday! <3

Blue.

 

 

(P.S I had planned to make utter filth for your birthday gift but FeelingsTM happened.... so... I hope you enjoy this nonetheless XD)
Actions
Marshview, MicheleBlack, Dwodynia, MariaLoka, 3lvendork, Heated_Mausoleum, theHighJustice, ArcherFaith, HoneydeWinter, xavieire, myhogwartsletterisjustlate, Comice_pear, fiversdream, IHopeYouLie, Laruski, broken_mirror2311, Bec_86, locomotortrunk, ColbyRae, Luna_362920, taeharem, harrytwifan, Cheshire3giselle, moving_staircases, CSBarber, plutov, grab_your_crocs, X_Aris_X, LoverOfFanfiction, aaliona, Hupsunen, eiraintheair, LadyNyx, Inner_Teenager, ballenita02, fernzle, lzmvee, Little_mymble, Wendela, SzonKlin, Dzastina, ELODTC, Volo, lana239, Halahahahahaha, AstralAlmighty, leenono, Pteranodon_Ptrainer, StarfishSurprise, wooooohooooo, and 363 more users as well as 169 guests left kudos on this work!