Actions
Work Header
Rating:

Category:

Fandom:

Relationship:

Characters:

Additional Tags:

Language:

English

Collections:

Stats:

Published:

2015-08-23

Words:

0

Chapters:

1/1

Comments:

32

Kudos:

211

Bookmarks:

Hits:

1900
Fem!Hartwin
Summary:
Harry and Eggsy in all kinds of trouble. Eggsy says 'Yes' and Harry says 'No' (but does it anyway).
Notes:
I had fun doing this. Making Harry's outfit was a delight XD
Work Text: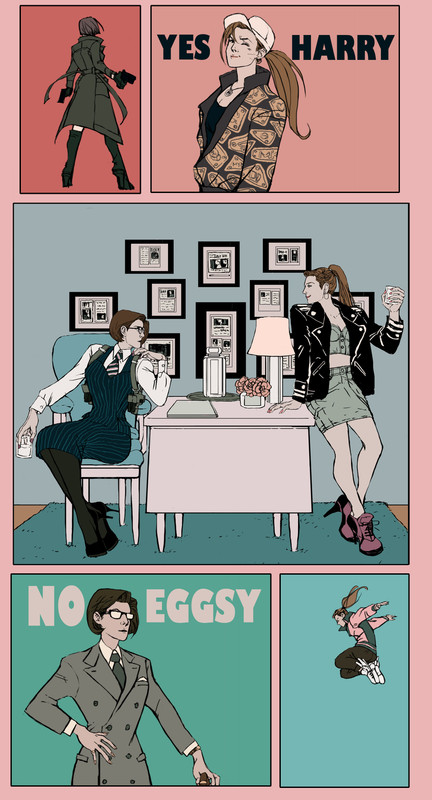 Actions
magnet, cthings, Sorry_Bioware, NODLSALD, eidilechsi, TBreeze23, Huibin_Jang07, xaliah_ludus, Sassy_Dinosaur, anatta, Rosemichaela, Onniehatty, Levi_Rivaille933012, euphoria814, Herselight21, Trakn, TealTigress, ThunderCloud46, 9haharharley1, Xelako, DilemmaOf_A_Username, Annapods, Pipamonium, lagiscae, DieKatoffel, Thrilmalia, LucyWonderLandMadness, anonybunny, minerva_winchester, lazydasy, giff4088, lonelydragon, daikininz, Mmdarko, stabbyumbrella, Angelfabeth, superfandomqueen, squidspawn, SherlockDragon, Miss_lollipop, Audlie45, Land_of_Limbo, fineandwittie, fullmoonhermit, julliel, le_singe_est_sur_la_branche, AnnaN, eolus, sadieb798, osmsauce, and 90 more users as well as 71 guests left kudos on this work!